We know you are passionate about your cause, and we want to help you raise the money you need to support it. You have the idea and the drive, and we've got the rest. Let use help you make a difference.
Wear your cause
Whether you have your own art or just an idea, we'll help you make something you'll be proud to wear in support of your cause. Once we have a design you love, we'll sell and ship everything for you. (Your supporters will get their shirts 1-2 weeks after the campaign ends.) You just have to share the link to all your supporters, then sit back and watch the donations roll in.
Design With Us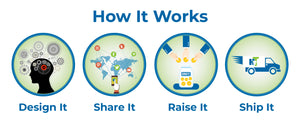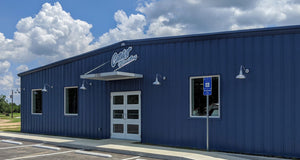 A local company you can trust
Catalyst Promotions isn't new. We've been proudly serving our community and clients for over a decade. We've been designing and printing shirts for charities and causes since we opened, but we wanted to do more. Our Helpful Tees program is designed to not only be a way to bring your ideas to life, but to also be a place to market and sell your finished product. You can make a difference, and we're here to help.
About Us
We love to see our customers (and shirts) in action!
These are just a few of the designs we helped our customers create. We would be honored to work for you next!